Unadulterated, preservative-free ghee from A2 cow's milk.
Most of the ghee available in the market is pulled out of cold storage, which is one of the reasons for acidity and digestive issues amongst people. Besides, they do not have an enjoyable taste or texture.
Mrs. Farm products is a small initiative to bring purity in all consumable products and provide superior quality in a wide range of products. Their specialty is fresh, non-cold storaged and preservative-free ghee, pulled out of A2 cow's milk.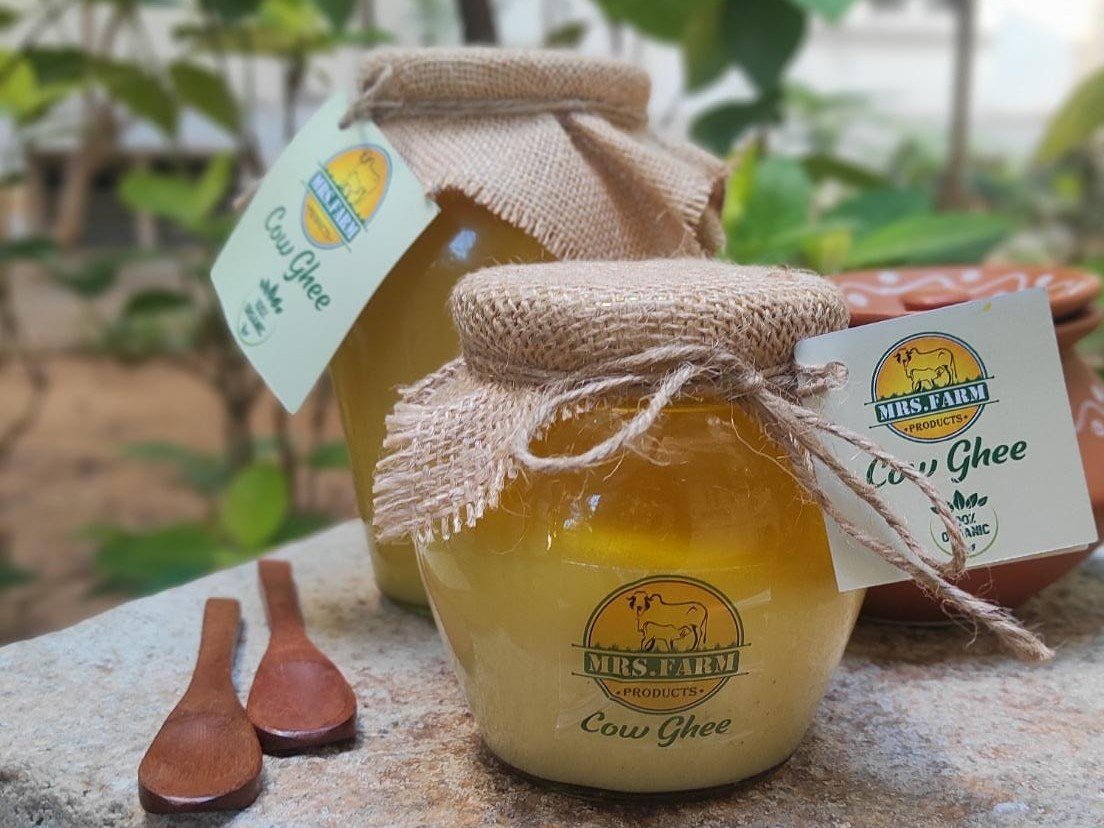 The team behind Mrs. Farm products is a small community of growers, innovators and sellers from the farms of western Andhrapradesh and Gujarat, who believe in natural, pure and organic food reaching you without any adulteration, preservatives or cold storage.
---
Read the complete article in B&B Mag Edition 9
---
https://www.magzter.com/IN/F-Square-Media/Brands-&-Bloggers-Mag/Business/
---