In the frame :-Mehak Bakshi (Mehakbakshi09)
Mehak Bakshi is a law graduate who is 25 years old. She has always been very interested in Indian culture and history. She has an Instagram account where she posts about the latest fashion trends, places to visit, product reviews, and other topics. She has worked with numerous well-known and respected brands. She has amassed a sizable fan base on her social media platforms, owing to her fans' appreciation for the creative and informative content she produces.
Look 1:-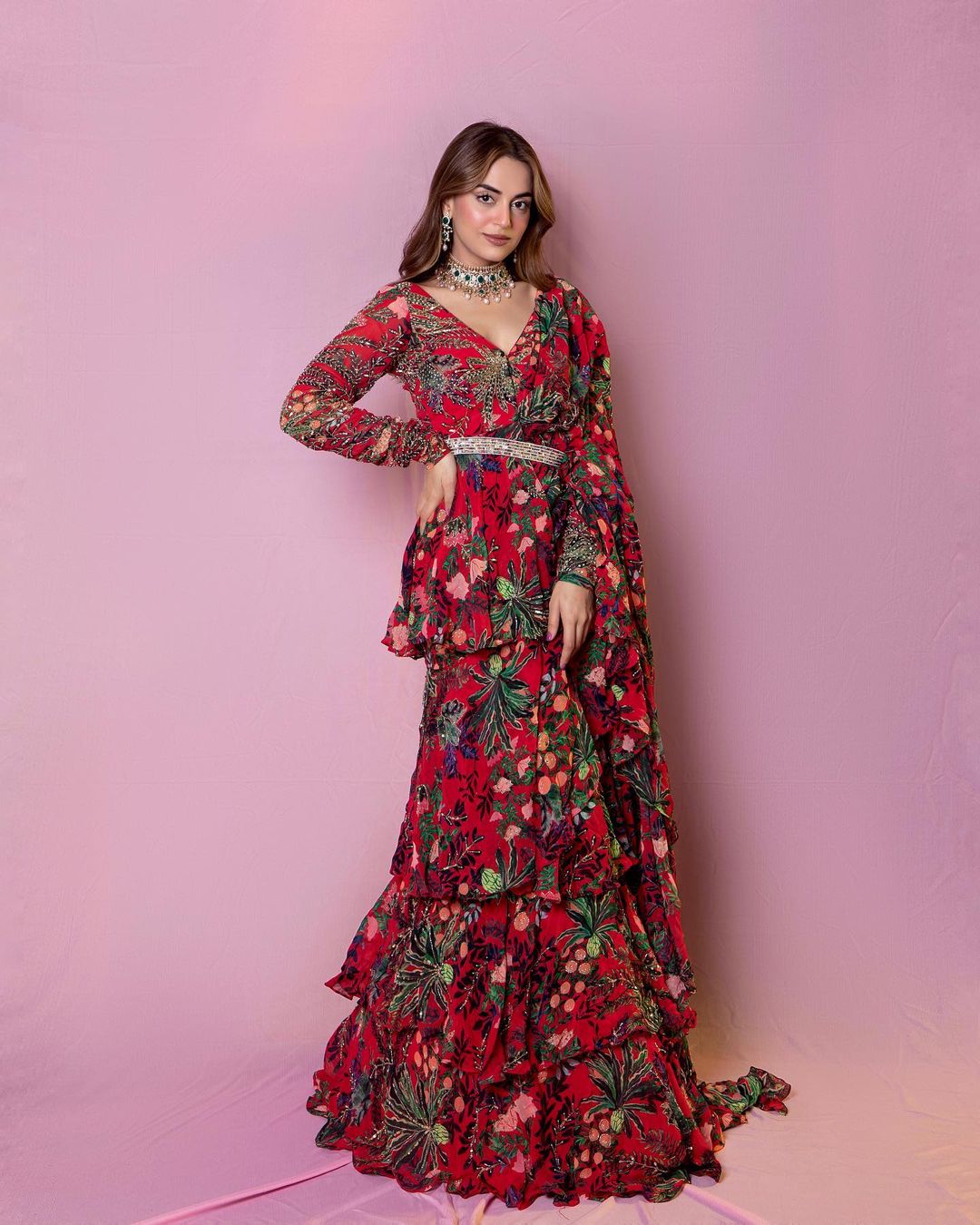 Mehak is dressed in a peplum ruffle saree by printsbyradhika. All prints are original hand painted art works by Radhika Rawat, and each product is an artwork in and of itself, narrating tales of nature's and its elements' valuable gifts. Apart from the obvious eye catcher that is the one-of-a-kind print, this saree has a gorgeous red colour and ruffle detailing going on.
Look 2:- Diwali party look
Mehak looks stunning in an Anushkaa Bajaj ensemble, which is owned by Anushka Bajaj, a well-known entrepreneur. This saree is stunning. It has a heavily embellished blouse that steals the show and brings the Diwali party to life.