In the frame :- Manasvi Bector @mansiad.gal
Relevance is the key!
Fashion , beauty have always been Manasvi Bector's interests . Being a stylist and an influencer Manasvi deeply believes in investing in those pieces that I feel would be relevant in the long run.
She is a staunch believer of the fact that fashion not just about buying trendy stuff it's more about how you carry it.A mantra that she strictly adheres to while shopping is buying quality over quantity.
Look 1:-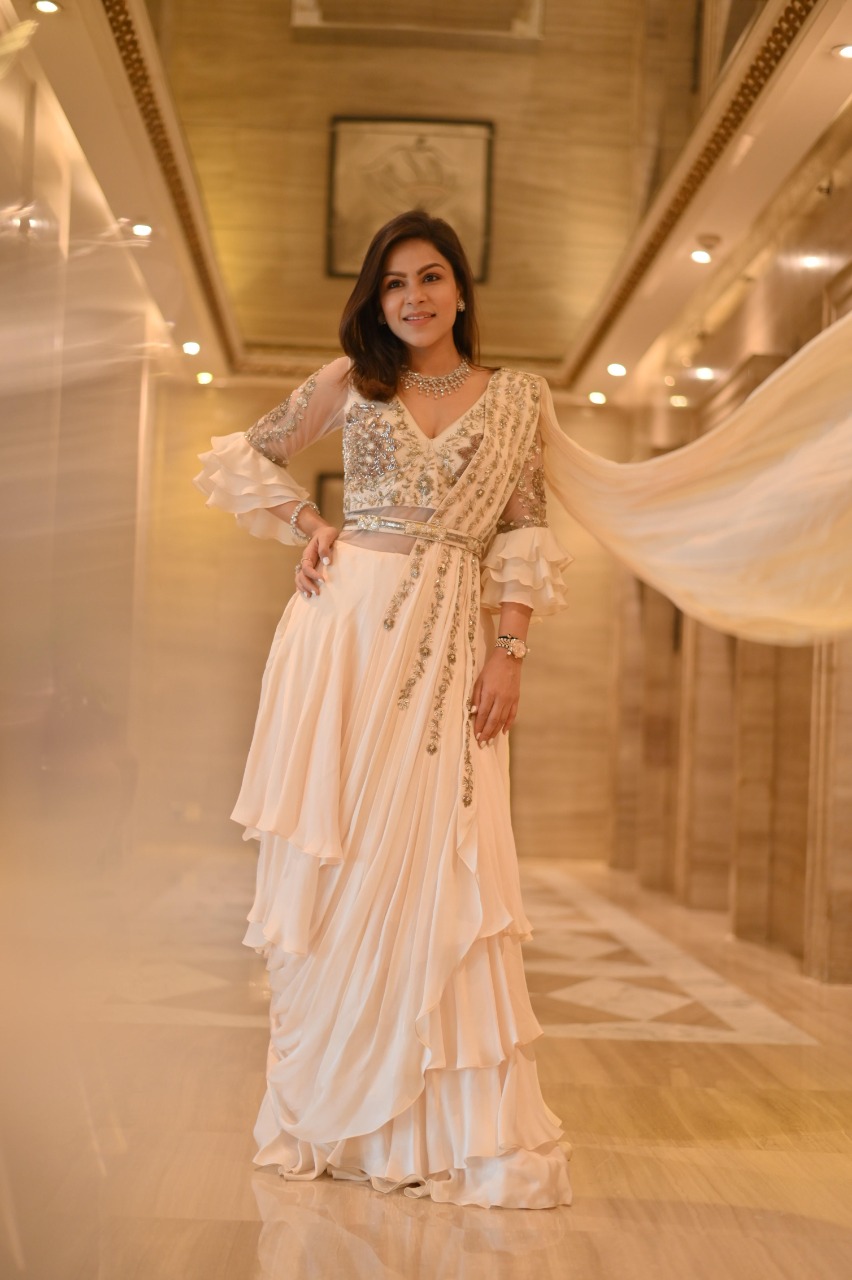 Manasvi looks chic and glamorous in this pink embroidered ensemble . She has accessorized this look and opted for a glam look .
Look 2:-
She is donning an embroidered red ensemble .The outfit she has chosen is a show stopper .